Hey,
After a lot of sweat and tears… and some scrambling at the last minute…
Digital Marketing Procedures is now up and running!!!
If you would like to enroll and participate in this journey with me to make this THE library of all digital marketing tasks, you can click here and enroll now.
To summarize everything you have heard over this past week:
DMP is a step-by-step procedures library for any digital marketing task.
The course price is currently set at $50 a month but it will increase the more procedures I add.
DMP looks like this: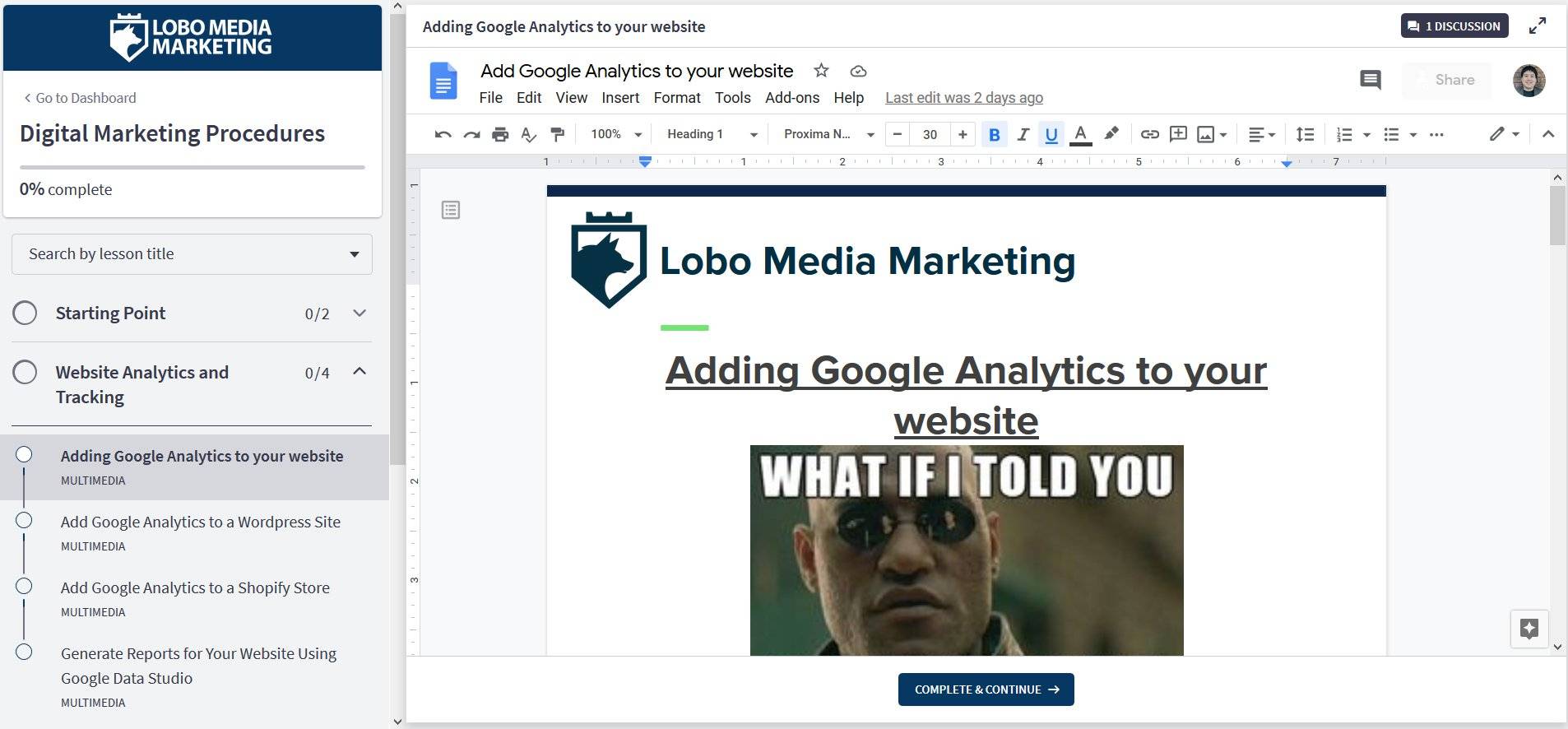 And you can view a complete list of all the procedures that are currently available on the landing page.
Like I mentioned, this course is starting small. You will have the ability to suggest procedures you want to see on there and I will do my best to get it up as quickly as possible.
I will be uploading at least one procedure a week.
You will also have access to a private marketing community where I provide updates for my courses and you also have the ability to post and ask questions.
You will join me and many other businesses that want to learn how to improve their marketing. They come with their own wealth of knowledge and perspectives to help everyone excel together.
If this course intersts you, you can enroll for it right here.
If not, I still want to thank you for your attention throughout this week.
This is my new way of creating email content. Only interested people like you received the emails.
Now that I know what you are interested in, you will slowly start to see content that is relevant to you.
Sound good? Great 🙂
Before I finish off this email, I created an archive of all the emails I sent this week.
Even if this course is not for you right now, other people you know may benefit from it.
If you know a business that would benefit from learning about relationship building online and take part of the Digital Marketing Procedures course, send them this link.
Otherwise it's been a pleasure going through this journey with you.
You are an awesome person. No for real.
Thank you for spending some of your time with me.
See you next email,
[convertkit form=1442114]
---